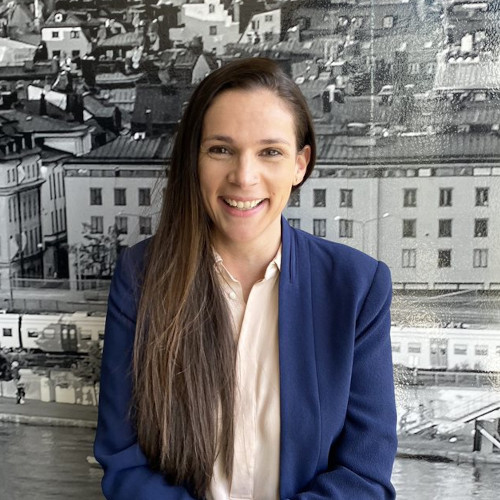 The first time Maria Eca heard about Keesing was when a recruiter approached her eleven years ago. "I started as a Production Assistant and then took over for my manager when she left," says Maria, whose role has continued to evolve. "I enjoy being part of a big company that still has a small business culture. We all work efficiently and solve issues together and everyone is very approachable at every level." 
With her Italian roots and Danish culture, Maria feels like she strikes a perfect balance between being an open communicator while managing projects between the editors and developers. One of her biggest challenges is to provide the perfect link between various departments and team members. Maria's team of ten editors publish traditional magazines and B2B products as well as meet a growing demand of B2R customer orders.  
You'll enjoy all the benefits of a large company but still feel like you're working in a small, close-knit group. It's the best of both worlds.
"It is challenging when there are many people involved in a project and I need to make sure everyone is heard and happy from our local teams to the Amsterdam team, too." Maria is also proud of achieving the right balance between her people and project management skills. "With such a large team and new products to produce, it's always rewarding when we deliver great results and make profits for the company." 
As a mother of three daughters who take horse riding lessons, Maria doesn't have a lot of spare time to herself. But with her Italian roots, family-time is very important and she also enjoys taking Latin dance lessons. If you ask Maria why you should join Keesing, she says, "You'll enjoy all the benefits of a large company but still feel like you're working in a small, close-knit group. It's the best of both worlds."
In a nutshell: 
Title: Product & Production Manager

 

How long with Keesing: 11 years

 

Country location: Denmark

 

Keesing in one word: In motion 

 

Favorite puzzle: Logic