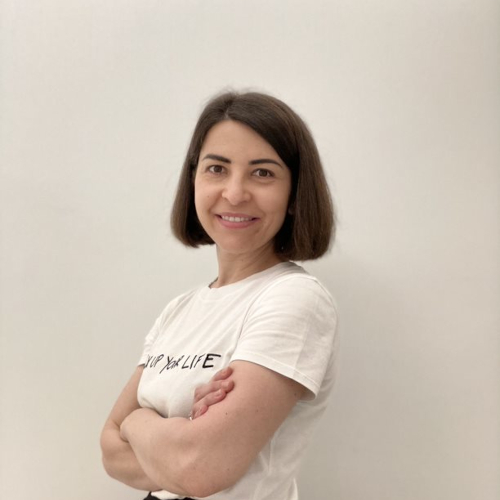 Paula Cascio Felgueras truly personifies the diversity and European reach of Keesing. Eight years ago, her journey began at Keesing in Paris, before she joined the Amsterdam office and then moved in 2020 to Italy. "After earning my Master's degree in teaching Spanish, I joined a fellow trainee at the Cervantes Institute and started my job at Keesing at the Paris office on a part-time basis. Then a full-time role opened in Amsterdam and I worked there until moving to Italy last year," she says. 
One of the biggest challenges for Paula was on a personal level when she moved from Amsterdam to Italy during COVID-19. "Everyone had started working remotely and when I left, I wasn't able to say goodbye to my friends and colleagues. It felt very strange to leave an empty office behind and then start a new life in Italy." But since she moved, Paula has enjoyed a special achievement when her team helped introduce Megastar as the first puzzle maker to the Spanish market. 
The number one thing Paula enjoys most about Keesing is the people. "You're part of a company but you never feel alone. I've always had very nice colleagues to work with. It really feels like a family and there are always fun events that they plan for us." 
The company keeps growing and evolving its technology, and you can adapt and grow too
There is always something new in her role as Editor and technology plays a big part of Paula's daily activities, including starting a Spanish database and developing a new Italian one, too. "We create puzzles using sophisticated software and are building databases with the words, definitions, themes and more. I am also training my Italian colleagues how to use the software as well as input words for the puzzles. It's really fun," says Paula. 
With an eleven month-old daughter, Paula doesn't have a lot of free time on her hands. Before having a baby, she enjoyed going to the opera or to the cinema. But one thing she keeps doing is teaching Spanish and Italian on the side. "Teaching has always been a big passion of mine," says Paula. If you ask Paula why you should join Keesing, she says, "The company keeps growing and evolving its technology, and you can adapt and grow too." 
In a nutshell: 
Title: Editor

 

How long with Keesing: 8 years

 

Country location: Italy

 

Keesing in one word: People 

 

Favorite puzzle: Crossword