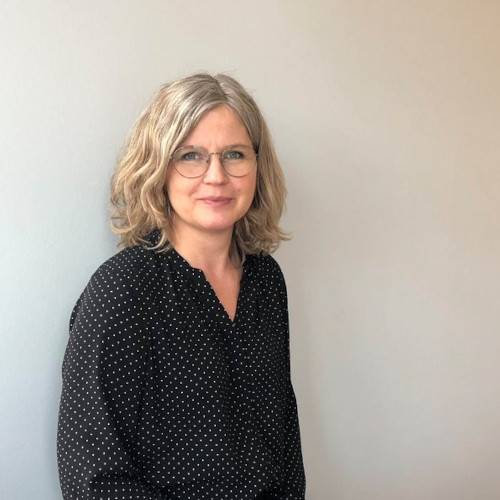 Monika Stalberg joined Keesing Sweden three years ago through a company acquisition, which led to a lot of change, and welcome growth. "Our previous owners did not really focus on puzzle material. But with Keesing, we've been able to expand our brands and our team, which I have enjoyed establishing in my new role." 
One of the biggest challenges Monika faces is achieving a balance of creativity for her team along with operational efficiency. "There are many great opportunities and products as well as business developments, and our team collaborates really well and always think of great new ideas. But we can't automate our process, so it's always a challenge to be creative and save time with the latest technology," explains Monika. On the other hand, she is proud of a few special achievements like migrating most of the portfolio and subscriptions, collaborating with the teams in Amsterdam and overcoming technical challenges, to adopting an innovative new production model.
The culture in Keesing Sweden is relaxed and a lot of fun
"The culture in Keesing Sweden is relaxed and a lot of fun even though we work really hard," says Monika. "Since everyone has been working from home, we make an extra effort to stay in touch with daily digital chats and Teams meetings."
Monika's days are full managing a team of 23 editors in Stockholm and the Copenhagen office. "We create all the B2B puzzles for a variety of magazines and daily newspapers, to a Lidl store chain product for its retail shops and even book collaborations, too. And we're planning to expand into additional new markets," she says.
In her free time, Monika keeps busy with her teenagers, who are involved in a variety of sport activities. A true nature lover, Monika also enjoys visiting the local ski slopes, city park or relaxing at a nearby lake. If you ask Monika why you should join Keesing, she says, "Be prepared to connect with a variety of talented people and experience innovative developments."
In a nutshell: 
Title: Head of Editorial

 

How long with Keesing: 3 years

 

Country location: Sweden

 

Keesing in one word: Possibilities 

 

Favorite puzzle: Sudoku