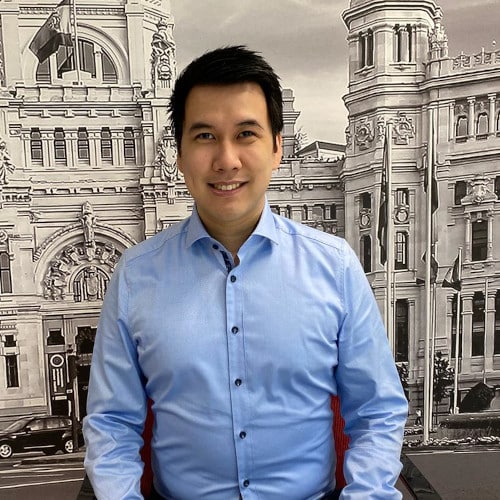 When a recruiter approached Iwan Cheng about a role with Keesing three years ago, he immediately felt it would be a good match for his interest in gaming. Iwan was excited to work on creating new digital puzzles in such a unique environment. "I'm based in the Amsterdam headquarters and it's a nice diverse environment. Everyone is very friendly," he says.
Digital puzzles are a fast-growing focus for Keesing and Iwan is at the heart of new product development. "Our teams build a variety of digital puzzle products for the web and apps." Iwan gathers ideas and feedback from his colleagues and puzzle players and then transforms those ideas into products together with developers, designers, testers and editors.
One of the biggest challenges for Iwan as the Product Owner is to represent the needs of different stakeholders. "As the linchpin, it can be a challenge to transform creative ideas into something tangible while keeping everybody happy." And his proudest achievement is to see products that he helped build being played by friends and family. 
I love creating something that really makes people happy
What does Iwan enjoy most about Keesing? "It's not just the great products we develop, but I love creating something that really makes people happy and fulfils a need," says Iwan. The digital products he works on are smart and fun entertainment. "Playing these puzzle games is a good mental exercise so it's like guilt-free fun. And I get to work with brilliant people with a passion for puzzles every day in a fun workplace, too." 
Iwan is a true gamer at heart and plays all the latest games in his free time. "It's a big hobby for me," he says. If you ask Iwan why you should join Keesing, he says, "You'll work on really fun products in a diverse, creative environment where your ideas are appreciated. And your colleagues are very friendly and welcoming." 
In a nutshell: 
Title: Product Owner

How long with Keesing: 3 years

 

Country location: The Netherlands

 

Keesing in one word: Braintainment

 

Favorite puzzle: Bridges